Anaerobic Management clients receive:
Help defining specific goals
Training schedules that present a daily running plan
Access to an "online log" with customizable tracking
Daily customized support from your coach
The very best coaching is about communication. As online coaches we've never told a client that they were sending us too much information. We believe in constant contact through email and, when necessary, on the phone. Questions are always welcome and we do our best to answer them as quickly as possible with a response that's crafted to fit the individual. With well over a century of combined running experience, there's very little that we haven't encountered. Training schedules are designed for each person, taking into account their lifestyles and limitations. We focus on accomplishing goals and with a long term perspective. Schedules come on a weekly basis but can be day to day when circumstances require it.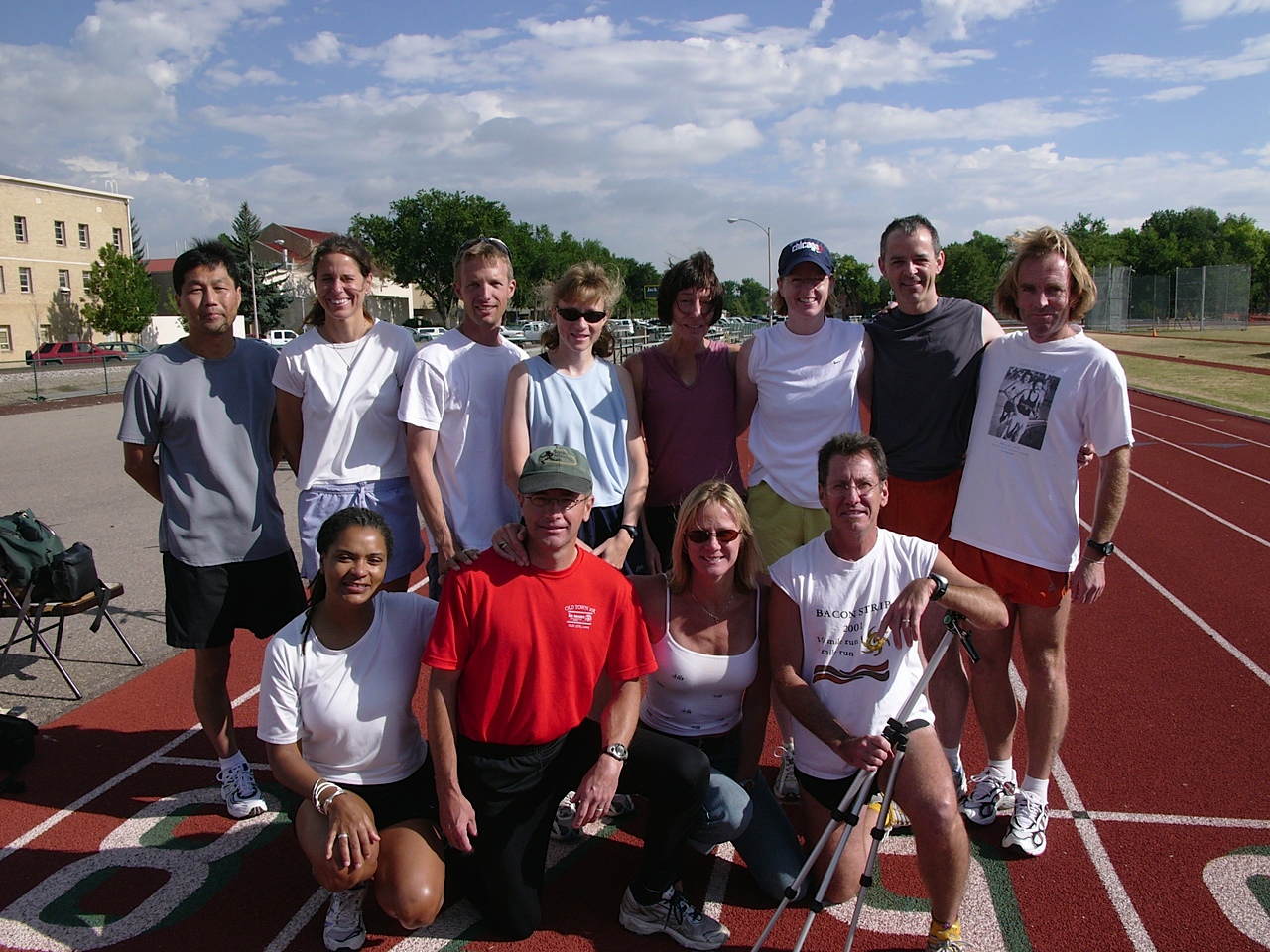 No single program works for everyone. We take specific information about you and design a program built to answer your individual needs. We'll work to build a training regime to fit you as a runner within your lifestyle. We believe in personalized programs that focus on the individual needs of each runner. These programs work to improve weaknesses while building on strengths. Through a planned and periodized approach to training, we strive to keep athletes healthy and training consistently.
We strongly believe in aerobic strength and conditioning to build a base on which to begin specific training pointed at clearly defined goals. Our training program works toward long term development based on sound physiological principles and years of personal experience both as athletes and as coaches.
Our approach to coaching is the combined result of over 100 years of running. We have been enthusiastic participants and students of the sport. We have been very successful competitors at a number of levels from international competition to local racing.
Additionally, we have spent countless hours discussing training principles with both the past greats and present names in the running scene. Such mentors, friends and colleagues include: Arthur Lydiard, John Davies, Dr. Dave Martin, Damien Koch, Lee Courkamp, Keith Brantly, Ann Audain, Libbie Hickman, John Bowden, Les and Barbara Alm, John Campbell, Jane Welzel, Jeff Potter, Bob Brustad, Toni Hodgkinson, Robbie Johnston and many more. More importantly, however, we have worked with hundreds of athletes who range in ability from beginners to world class. Our knowledge is grounded in both sound scientific literature and personal experience. We bring that experience to assisting you in developing a program that will maximize your individual potential.
We want to teach you to coach yourself. We encourage questions and feedback and want you to understand not only how to train correctly but why each workout is important. We want to teach you how to make running a fitness activity that returns healthy benefits your entire life.
Running is a very important part of who we are and we hope to make it an important part of who you are. We find challenge and simple joy from the daily routine of training and competing. We cannot imagine a life that does not include the weekly long run and sessions that stretch our anaerobic ability and ultimately our speed. Whether you are seven or seventy, fitness is good for you and whatever you do. But running is not all of who we are, nor is it the single defining characteristic for you. Our programs strive to achieve performance that balances with all the other parts of who you are.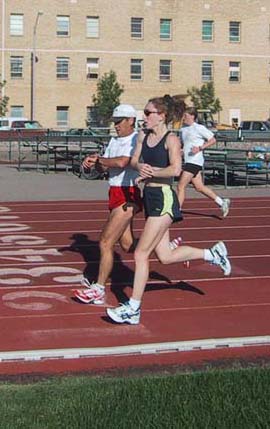 Our philosophy
We are committed to being partners with each of our coaching clients in the journey to reach their short and long term goals. Drawing from extensive experience as runners and coaches, we will deliver a program tailored to each client's strengths and weaknesses as athletes and designed to fit their lifestyles for maximum effectiveness. We firmly believe in the necessity of extensive communication for effective coaching and seek to facilitate that communication in ways appropriate to online coaching. We will always do our best to see that clients have daily training plans that are understandable and that fit the clients long term goals. As accomplished athletes, we believe in long range goals, both in regards to health and competition, and in the necessity of consistent running to reach those goals.
Why choose us
1

Combined, over 100 years of experience as runners and over 50 years of professional coaching experience

2

Extensive experience in all aspects of competitive running (track, cross country, trails, roads, distances from 400m to 100 miles)

3

Anaerobic Management was the first online coaching business and we are committed to remaining the best at what we do