Career Bio

Runner's World has called Jon Sinclair the King of the Rankings. The point total he has amassed since the Runner's World rankings began in 1979 has established a margin that seems unassailable. Consistency and longevity have marked Jon's career as a road racer with more wins and placings than any other male runner in modern road racing history. He is the original Road Warrior.

In addition to being the all time cumulative men's point leader in the Runner's World rankings, Jon is a member of the Road Runner's Club of America Hall of Fame, a former USA National Cross Country and 10,000 meter champion, and an Olympic Trials finalist in the 5000 meters. He has represented the USA on numerous national teams.

Jon brings to coaching a wealth of experience garnered while achieving this outstanding record. The principles of athletic achievement that bring enjoyment and fitness are precisely the same for both the elite and recreational runner. Jon has the ability to communicate this knowledge in a clear and comprehensive manner for both the elite and recreational runner. Additionally, his understanding and use of motivational skills contributes to the success of any training program.
Major Road Racing Victories
Columbus Marathon (1981)
Cherry Blossom 10 Mile (1987)
Virginia 10 Mile (1982, 87, 88, 91, 93)
Utica Boilermaker 15K (1989)
Peachtree 10K (1982)
Deseret News 10K (1989, 90, 91)
Spokane Bloomsday 12K (1983, 86)
Portland Spring Classic (1986, 87)
Parkersburg Half Marathon (1987, 91)
Tulsa Run 15K (1988)
US National Record Holder: 12K (34:19) Portland, OR
Former US National Record Holder at 5K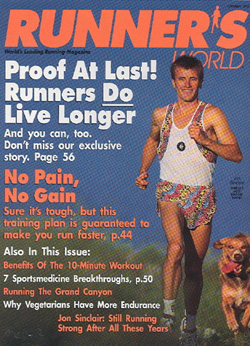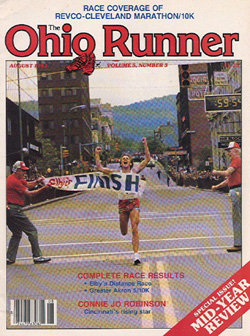 Personal Bests
Distance
Time
Mile Pace
1500m
3:45.6
4:02.0
5K
13:35.0
4:22
8K
22:40
4:33
10K
28:16
4:32
12K
34:19
4:36
15K
43:14
4:38
10M
46:35
4:39
20K
58:59
4:44
Half Marathon
61:47
4:42
Marathon
2:13:29
5:05
As a Master's Athlete (40+)
Las Vegas Half Marathon - 2nd Place, 65:40
Gasparilla 15K, Tampa, Florida - 1st Place, 47:43
Carlsbad 5000, Carlsbad, California - 3rd Place, 14:38
Bloomsday 12K - 1st Place, 38:57
Gumtree 10K - 1st Place, 30:50